Super bloom
After what's been a remarkable precipitation winter here in California, we're moving into spring. Here in southern California, temperatures are inching upwards, my morning runs are getting earlier (to escape the heat), and the hills around my house are slowly turning from green to brown. Despite the quick fade-to-brown, just a few weeks ago those green hills were home to a remarkable wildflower super bloom; the flowers have since moved north to the Carrizo Plain National Monument, where it will probably fade soon too.
I first noticed California poppies starting to dot the hillsides around my home in mid-February. It wasn't long before the news outlets noticed as well. I managed to get out to some remote patches early on, and planned on visiting some of my other favorite spots once things got better. It turns out that "one of my favorite spots" is the Walker Canyon area near Lake Elsinore. In 2008 (the last 'superbloom' year), I visited several times and never once saw another person. This year, I drove by. That's it. After being featured by multiple news sources, I found hundreds of cars parked off the freeway's frontage road, and people in every conceivable corner of the poppies. I kept on driving.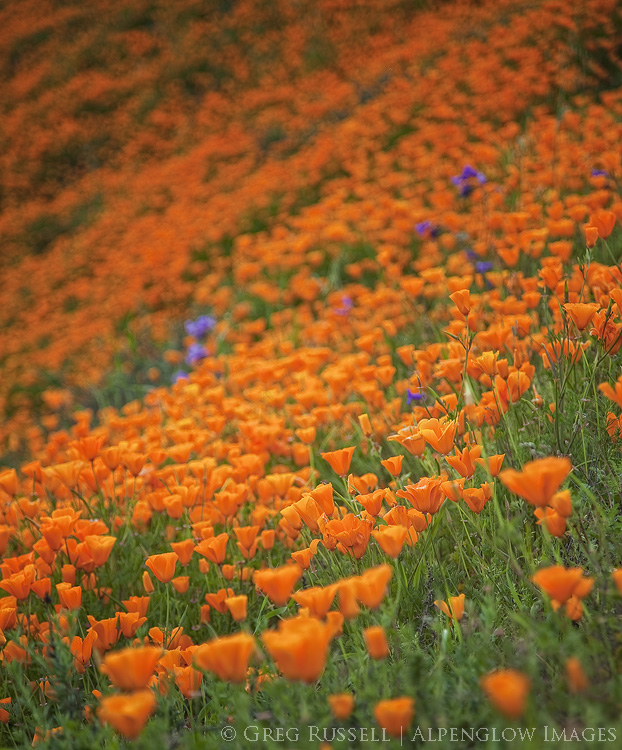 I heard the same scenario was true in other parts of southern California; Anza Borrego Desert State Park was full of bumper to bumper traffic on its peak weekends, and I heard that the Carrizo Plain has been very crowded as well. Other commitments prevented me from getting out more, but I was content to seek out some wonderful patches of Calochortus (Mariposa lily) and apricot globe mallow in the northern Mojave without fighting the crowds.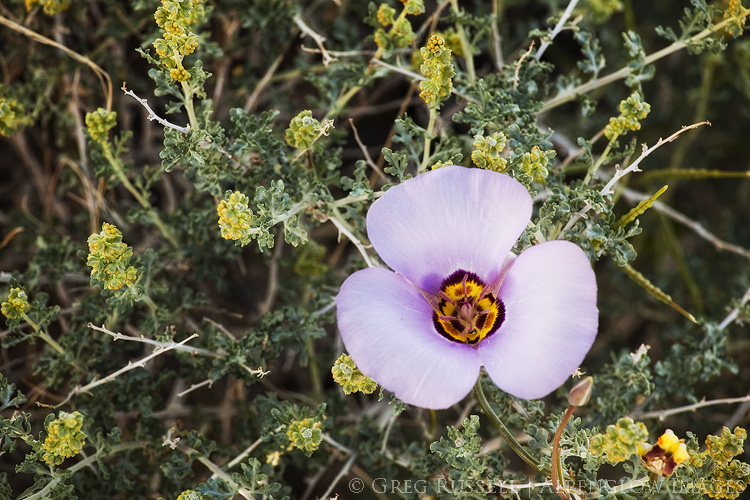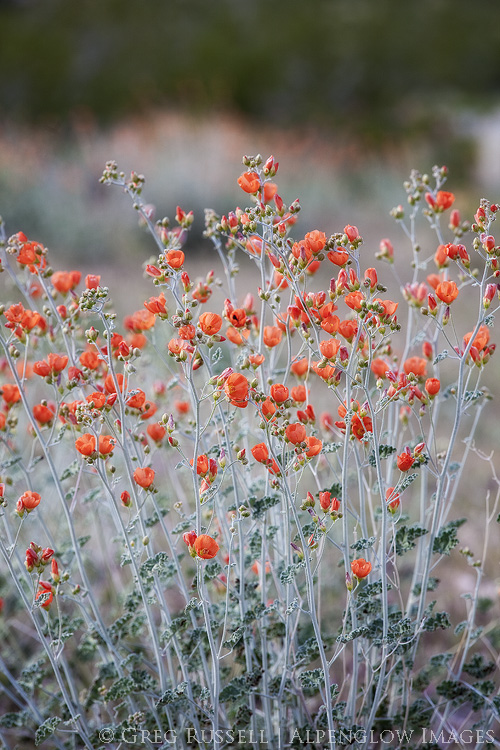 Looking back on the wildflowers–what impact did we have?
The super bloom this year was indeed super. I loved that almost every time I went to the hills I said, "wow, look at those flowers!" It's no wonder that the news outlets picked up on it because it was indeed hard to miss. Despite not getting out to what used to be my usual spot, I'm not really that upset about it.
A few blog posts ago, I wrote in my code of ethics that "avoiding the cultivation of disorder" is important in landscape photography. This statement has meaning on several levels. First, I was referring to the mayhem of popular photography locations at peak times. When I first wrote that blog post, I was thinking specifically about Horsetail Falls, but this year's popular wildflower locations certainly fall into the same category. If thoughtful photography or a connection with nature is your goal, I don't see how it's possible when trying to work around hundreds of other people.
Second, referring again to the mayhem of hundreds of people visiting a single spot, I have genuine concerns about the impact on the land, and how we contribute to it. Before I sound like a total grouch about people visiting these spots, I should say that I am happy people are getting outside. We truly need more of that. But, the impact should be spread out, not localized. Photographers are partially to blame for this, and the discussion of whether or not to geotag photographs has been had elsewhere. As the information age continues to advance, I feel the need to be more and more vague about certain image locations. This article has made the rounds a few times, and expands on the topic very well.
Finally, by avoiding crowds, you can find new locations you might not have found otherwise. I very much enjoyed scouting locations on long trail runs this spring, then coming back to a few with my camera later on. Also, consider visiting some of the more popular locations in the off season–there are still amazing things to see!