Not to have known–as most men have not–either the mountain or the desert is not to have known one's self.  Not to have known one's self is to have known no one.  – Joseph Wood Krutch
---
This year for Memorial Day, we decided to stay local and go camping in the San Jacinto Mountains, one of the major peninsular mountain ranges in southern California.  For those traveling through the Banning Pass on I-10, the imposing north face of San Jacinto Peak–the range's high point–is really hard to miss, and that's about the only taste most people get of San Jacintos.
The more time I spend there, the more I really like this mountain range.  Although not as glaciated as parts of the Sierra (think Yosemite), the granitic formations in the San Jacintos are spectacular.  Similarly, because the range is a sky island surrounded by desert, it hosts an interesting variety of plants and animals.
Because of the dramatically steep slopes of the San Jacintos, there are many opportunities for interesting landscape compositions, including the granitic formations I mentioned above, as well as the ability to look out on most of southern California.  This time of year, when the lowlands of southern California are receiving a fairly heavy marine layer, the atmospherics viewed from above can be interesting.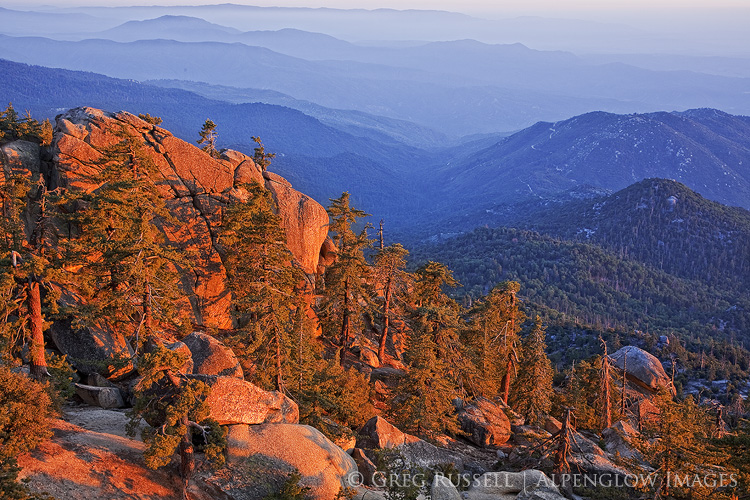 Like a lot of people I know, I spend time daydreaming about places I would love to visit and photograph, often forgetting almost completely about the places that are practically in my backyard.  Getting to know these places can be valuable, because one realizes–as I am often reminded–that they can be just as beautiful as the faraway locations we invest so much time and money in getting to.  Similarly, depending on exactly where your "backyard" is, these locations can be gloriously under-photographed, allowing for freedom of expression and creativity.  If you have nothing to compare your image to, it is much less constraining to the creative process.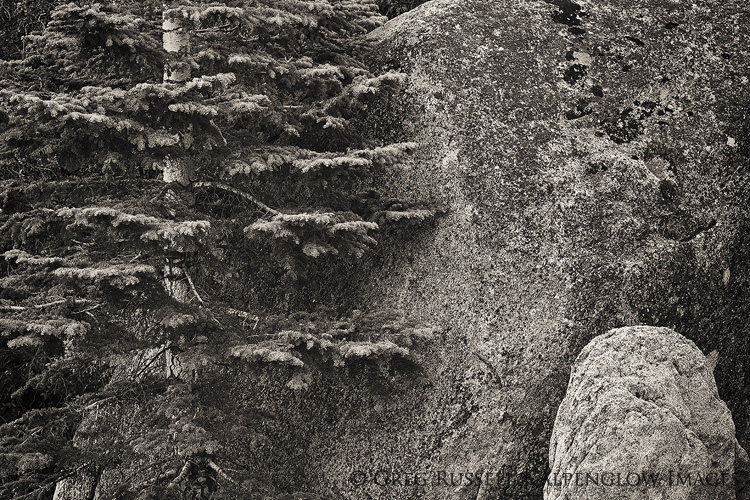 Perhaps instead of challenging ourselves to produce a new take on an "icon," we should challenge ourselves to discover a totally new place, unphotographed and unknown.  It might end up being a bust, but at least you'll know.