The first Christmas after I began taking photographs, my wife got me a copy of Ansel Adams' Examples: The Making of 40 Photographs as a gift.  At the time, I was a guy with a camera, and while the photos in the book were pretty, I'll admit that the text didn't mean much.  While not quite so flippant, my reaction was something like, "Why is so much text going into describing a photo?  You just take the picture!"  I didn't understand the difference between taking a picture and making an image.
Eight years have passed, and I think I finally understand.  The last two years have been instrumental to that understanding, and if I had to sum up my photographic experiences in 2012 using one word, it would be growth.
In selecting my favorite images of the year, I had two passages from Adams' book in mind.  The first one is about visualization.
---
Over the years I became increasingly aware of the importance of visualization.  The ability to anticipate–to see in the mind's eye, so to speak–the final print while viewing the subject makes it possible to apply the numerous controls of the craft in precise ways that contribute to achieving the desired result.
---
Indeed.  The first several years of my photographic career revolved around learning the camera, learning about the digital darkroom, and learning about light.  Always learning.  However, the last two years–and in 2012 especially– I have been working towards the creation of the final product.  What do I want to convey in the final image?  I spent a lot of time asking myself that question this year.  The second passage is about the art of seeing.
---
The longer I worked…the more convinced I became that the inclusive landscapes–striking as many undoubtedly are–may not interpret the direct excitement and beauty of the…world as incisively as sections, fragments, and close details, which are available in infinite number if the photographer will carefully observe.
---
This passage speaks to a personal style; again, I think this is something I was not able to identify with early on.  Adams goes on in that same passage to talk about the ability to see form and shape.  The art of seeing is something that goes beyond an understanding of photography fundamentals.
So, here's to a fantastic year of personal growth.  I hope 2013 brings great light, and more growth, perhaps even in unexpected ways.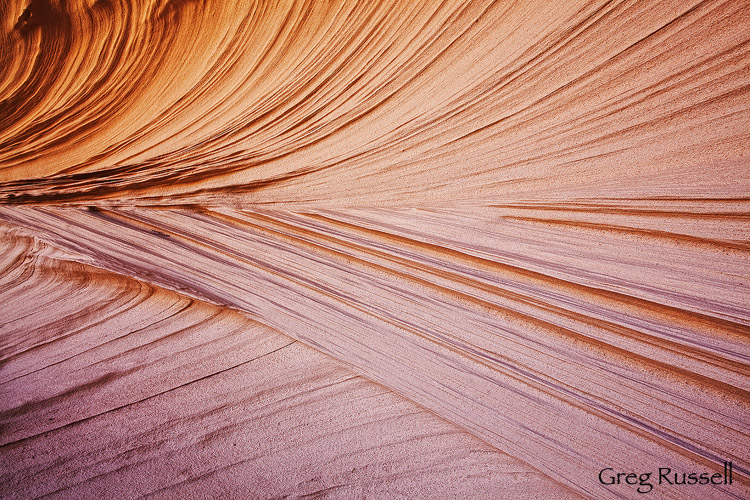 Convergence, June 2012