In my last blog post, I talked about Executive Order 13792, which orders a review of the national monuments, many of which in the West, established since 1996. This review is to ensure that they were created in accordance with the original intent of the Antiquities Act of 1906. The most pressing national monument "under review" is Bears Ears. The Department of Interior has opened the public comment period for this order, and for Bears Ears, it is only 15 days long. Please make your opinion heard; it is the only way for the the Secretary to hear our thoughts on this matter. Below is my letter about Bears Ears specifically.
Comments may be submitted online at http://www.regulations.gov by entering "DOI-2017-0002" in the Search bar and clicking "Search," or by mail to Monument Review, MS-1530, U.S. Department of the Interior, 1849 C Street NW, Washington, DC 20240.
---
Secretary Zinke,
This letter regards Executive Order 13792, and specifically Bears Ears National Monument in southeastern Utah.
Bears Ears is home to several thousand archaeological sites. The sites themselves as well as the landscape are sacred to several Native American tribes. As such, the advocacy group Utah Diné Bikeyah formed from a collaborative effort between these tribes to protect this landscape. If there ever was a place that the Antiquities Act seems "written for," Bears Ears most certainly is it. When President Obama designated the national monument in December 2016, it was was worthy of celebration because the preservation of these sites is now guaranteed as part of our national heritage. President Obama's proclamation was also a testament to the sovereignty of these tribes, and the importance of their history to the nation.
Within the monument, recreational activities that were permissible before the monument designation are still allowed. With a permit, people can still gather firewood, herbs, and shrubs. Thus, the use and enjoyment of the land has not been affected. However, I am writing this letter to specifically address two other arguments against Bears Ears. The first is the size of the monument, and the economic impact that could have on local communities.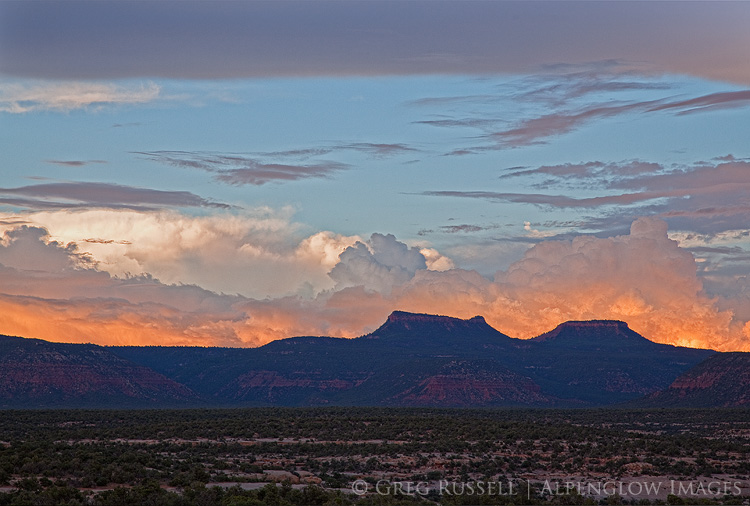 In 2013, Representatives Rob Bishop and Jason Chaffetz put forward what they called the Public Lands Initiative (PLI), in which they would set aside part of the Bears Ears region as a national recreation area, which would essentially provide the same protections from oil and gas development or uranium mining as a monument designation under the Antiquities Act. Utah Diné Bikeyah proposed a similar, albeit larger, set of borders for their visualized national monument.
When the Obama administration designated Bears Ears National Monument, the borders they drafted more closely matched the national recreation area proposed in the PLI than those proposed by Utah Diné Bikeyah. What's more, GIS data from the state of Utah show that the majority of oil and gas wells currently lie outside of the monument (possibly due to low success and complex terrain for drilling). The area's most significant coal reserves lie completely outside of the monument boundaries. No areas within the monument are currently classified as having "high potential" for uranium mines either. When the monument was created, these data must surely have been available to the Obama administration.
Finally, critics have expressed concern for Utah's schools. There are several inholdings of state trust land parcels within Bears Ears; they cannot be developed for mineral extraction because they lie within the monument. In 1996, when President Clinton designated Grand Staircase-Escalante National Monument, the federal government and the state eventually "swapped" for 139,000 acres of federal land that was outside of the monument with the Utah Trust Lands Administration for those types of private inholdings. In addition, the federal government paid the state of Utah $50 million. To date, the mineral extraction from that swapped land has yielded ~$1.7 billion in revenue for the state of Utah. Senator Bennett called this a "model for future land swaps," and I agree with him. It was a win-win for all parties, and I believe it could work equally well in Bears Ears.
I grew up in the northwestern corner of New Mexico, and had many backpacking outings in the Bears Ears region. With my dad, and with my Boy Scout troop, we explored many of the canyons on Cedar Mesa, and saw many of the archaeological sites that are now protected. These are some of my fondest memories of time spent in the outdoors. Just like so many of our national parks and monuments, Bears Ears is one of our national treasures. As Westerners, we are bound to protect these lands; it is not in our nature to hastily exploit them for short-term gain. The preservation of Bears Ears keeps a promise to past and future generations, and is one that can transcend partisan politics. Please join me in standing with Bears Ears and making it our nation's common ground.