By now, hopefully you've had a little time to look through some of my photography, and you may be wondering what alpenglow is.  Alpenglow (from the German Alpenglühen) is an optical phenomenon that occurs when the sun is just below the horizon but mountains or other landscape features are still illuminated because light continues to reflect off of airborne snow, water, or ice particles still in the air.
The phenomenon is well illustrated in this photo of Castleton Tower, near Moab, Utah: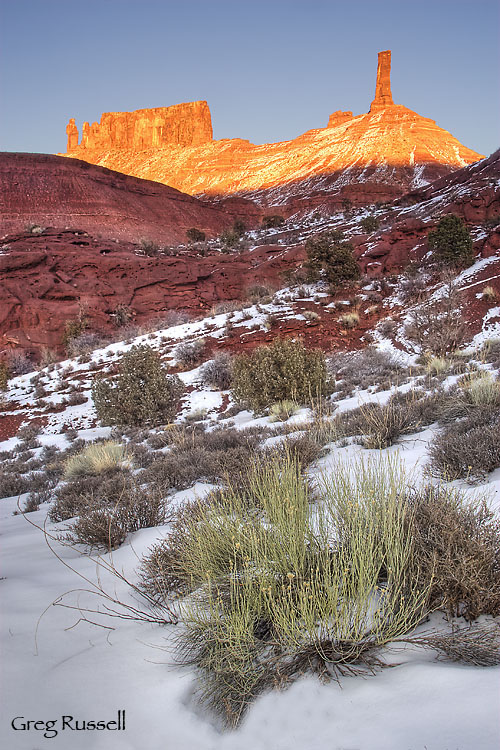 Castleton Tower, Castle Valley, Utah, December 2008
Having grown up exploring the canyons and mountains of the American West, it seems natural that I would be drawn to the phenomenon of alpenglow in my photography.  Again, I hope you enjoy what you see here, and please contact me if you have any questions!
I also encourage you to follow me on Twitter and Myspace, as well as on this blog.