I have never been all that great at new year's resolutions.  The will power and self discipline to cut cookies from my diet or to learn the guitar just aren't there.  I'll admit the latter has more to do with my complete lack of rhythm than will power, but you get the idea.  While I am not much good at resolving, I do like the new year because it is a good time to look ahead.
Over the last week, one question I've been asking myself is, "Where do I want my landscape photography to be 12 months from now?"  In many ways I feel as though I'm standing at a crossroads of creativity.  To define this crossroads a bit better, I should provide some context.  A few months ago, I came across photographer Mark Hespenheide's artist's statement; I encourage you to read the entire thing as it really is quite inspiring, but one passage has returned to the forefront of my brain over and over again.
---
Mediocre landscape photography can only reinforce the ideas about nature that we already hold. Good landscape photography can introduce us to new ways of seeing the world. Truly great landscape photography can change the way we perceive our place in the world and the way we interact with the world.
---
After reading this, it is easy to imagine three diverging paths at a crossroads and to understand the fact that each path requires increasing levels of introspection and challenge.  Of course any photographer would say that they choose to make truly great images, but what does that really take?   The answer lies somewhere different for everyone I think, however the same basic principles should apply to any landscape photographer.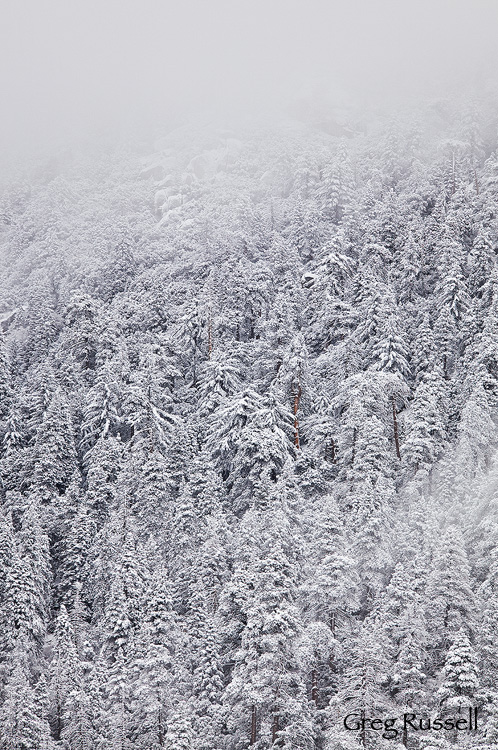 Your artist's statement is an incredibly powerful document.  If you are honest with yourself as you write it, it will be about you, the artist.  It will not describe your accomplishments, but rather your motivation and inspiration behind making images to begin with.  Your artist's statement is not static–it needs to change over time as you do.  As I look back to my favorite images of 2009, 2010, 2011, and 2012, I can see a definite shift in my vision; why should my artist's statement not reflect that vision?  Even if you don't make it public, write your artist's statement and put it away somewhere.  In a few months, revisit it and be brutally honest with yourself as to whether your actions (and images) have matched your words.
One of the very first things I have done when I visit a new place is to study it on a map.  I want to know the place as if it is an old friend.  I want to know the names of the valleys, canyons, and mountains, and once I have learned that, I want to know why they earned these names.  Just as understanding why you make photographs, the establishment of an intimate relationship with the land will make images more meaningful.  As a photographer you should read–prolifically–about the places that you love to establish a sense of place.  When you visit these places, it should feel like you have arrived home.
This all culminates in a creative process in which you get to know yourself and your subject intimately, and it goes beyond the postcard or calendar images that landscape photography is often regarded as being.  When you express your subject photographically, Ansel Adams wrote, "it is a vivid experience, sudden, compelling, and inevitable."  It is, "a summation of total experience and instinct."
Photographically, I operate on fairly simple principles.  I believe there is beauty in life as in death, there is compelling order in chaos, and although we must look deeply, the intricacies and intimate details of the landscape are very often the best part; these are the characteristics of the landscape I want to express.
As we move into 2013, which path do you plan on taking, and what do you plan to do in order to get there?