"The agent by which fire was first brought down to earth and made available to mortal man was lightning. To this source every hearth owes its flames." – Lucretius, De Rerum Natura
---
The sky has long been a source of wonder for humankind. Colorful sunrises and sets, stargazing, and of course events like eclipses are all things that evoke awe and inspiration. People in certain parts of the United States are gearing up for the upcoming solar eclipse on Monday, August 21. Personally, I'll be driving across northern Arizona during the eclipse. I intend only to pull over and enjoy what will be about 75% occlusion as the moon passes between Earth and the sun.
While the solar eclipse will be the capstone of summer for many, the season–to me–is sadly becoming defined less by swimming pools and barbecues and more by wildland fires. Currently, there are 56 large fires burning in the United States; 55 of them are in the West. This is a particularly bad year for fires, but over the past few summers my own wilderness exploration has depended heavily on where smoke is not obscuring the views. Despite what Lucretius opined in his first century poem De Rerum Natura, most wildland fires today are human-caused. Only a small percentage are caused by lightning.
Earlier this week, Jackson Frishman and I managed to get our boys out for a short overnight backpack in the John Muir Wilderness. Smoke from several fires burning in the Sierra Nevada obscured views in the Owens Valley, but as we hiked up, the air seemed to clear. A few clouds in the sky made a colorful sunset seem promising.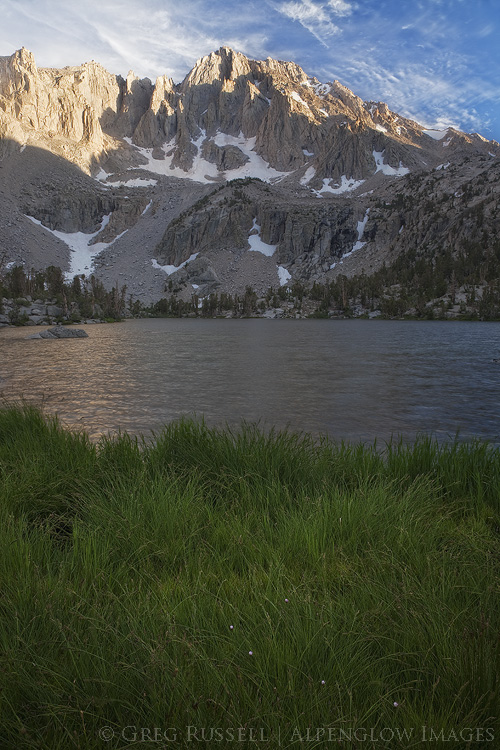 Indeed, as the sun went down, the sky started to light up. I was using a polarizing filter to help reduce glare on the lake we were camped by. As sunset got nearer, I noticed a very strange effect on the images I was making. What I can only conclude was "invisible" smoke in the upper atmosphere was showing up in my polarized images, intermingling with the pink clouds. The result, I think, is unique and pretty (despite its cause).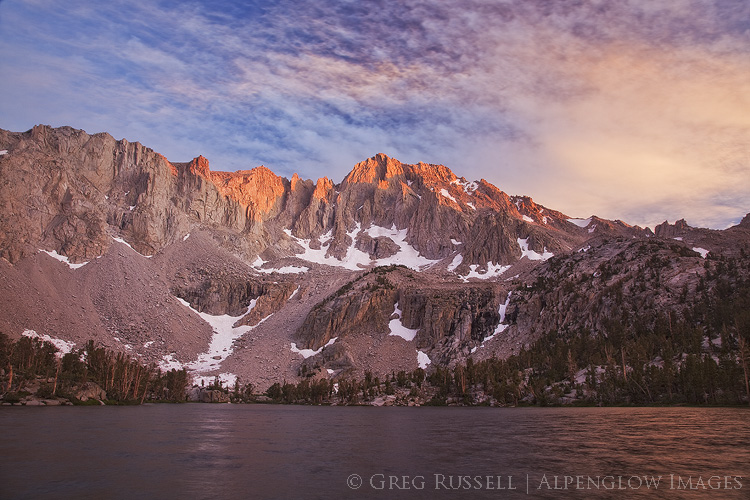 If you are going outdoors with family and friends next week to view the eclipse, I wish you luck. I also hope smoke does not obscure your view. Please make sure to not add to the smoke by being very careful with any fires you make.