The San Jacinto Wilderness (designated in 1964) is located in its namesake sky island mountain range in western Riverside County, California. Despite the fact that the Wilderness lies over much of the high San Jacinto Mountains, it does not contain San Jacinto Peak (10,833′)–the highest point in Riverside County. The peak lies within San Jacinto Mountains State Park, which bisects the Wilderness. Nevertheless, the Wilderness contains some beautiful scenery. Administered by the US Forest Service, much of the San Jacinto Wilderness lies within the Santa Rosa and San Jacinto Mountains National Monument, which was established in 2000.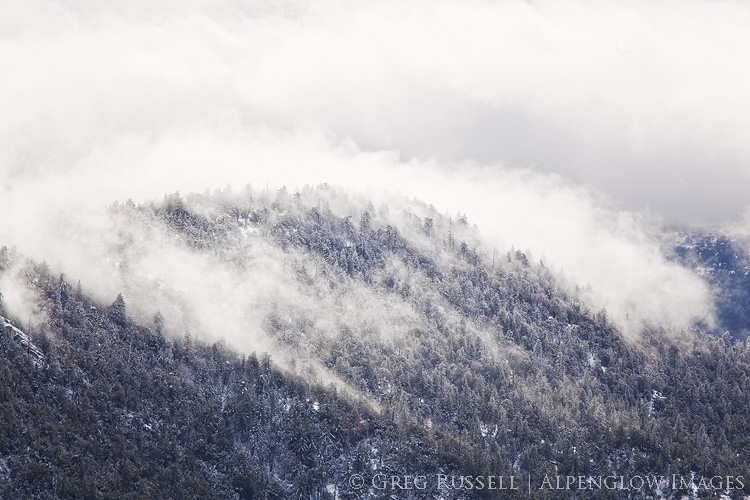 Of all of the mountains in southern California, the San Jacintos might be my favorite. The mountain range was squeezed upwards between two fault blocks and the granite you find there very closely resembles that which you might find further north in the Sierra Nevada, which is also largely a granitic range.
These boulders make great photographic subjects in and of themselves. However, add them to the fact that the San Jacintos rise abruptly nearly two miles out of the desert floor, and you have some downright dramatic views. Despite the fact that the views can be great, you often have to work for them, and that gives you a chance to find solitude in a place that often draws big weekend crowds.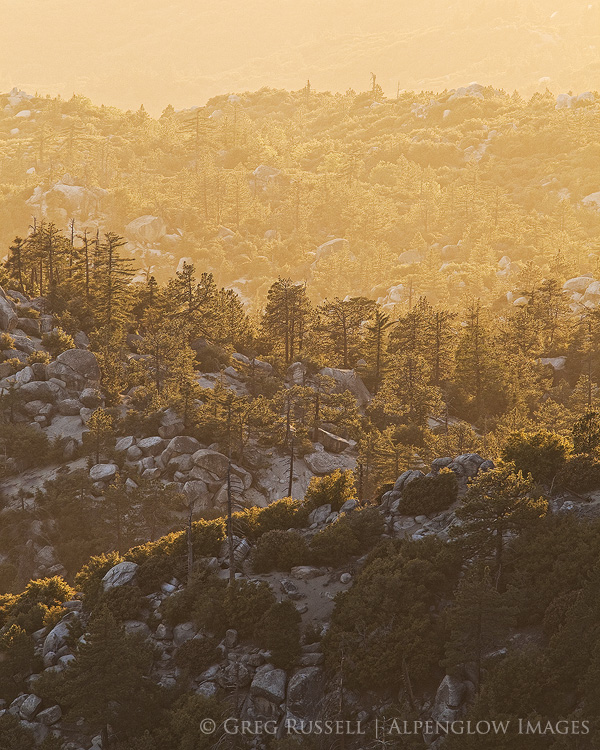 The San Jacintos are home to many plant and animal species that cannot tolerate the high heat of the desert below. Because of this, they are essentially stuck on an "island," unable to cross into neighboring mountain ranges–hence, the name sky island mountain range.
Among my favorite species in the San Jacintos is manzanita (Arctostaphylos spp.). It's unclear how many species of manzanita exist in California (it hybridizes easily) but the San Jacintos have at least four species. The wood and shape of the plants are mesmerizing, and a great photographic subject. If you'd like to learn more about manzanita in the San Jacintos and southern California, this is a great resource.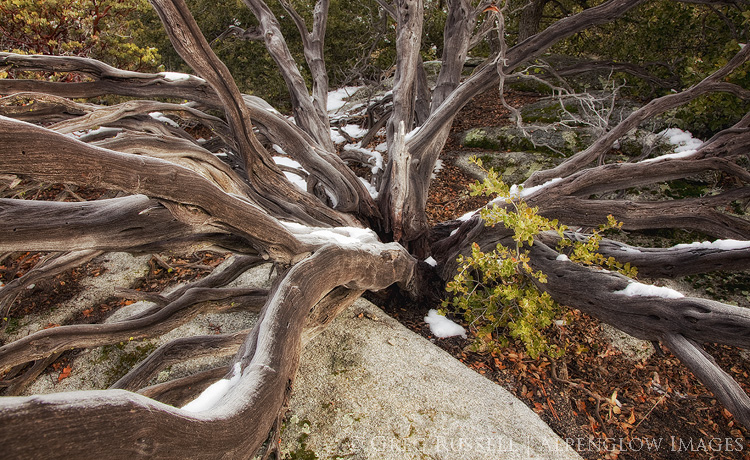 Of all the wilderness areas in Riverside County, the San Jacinto Mountains is one of the places I visit most frequently. Its centrality to my home and agreeable year-round climate makes it an easy place to get away to. It's certainly worth getting off the beaten path, though, and exploring all this Wilderness has to offer!