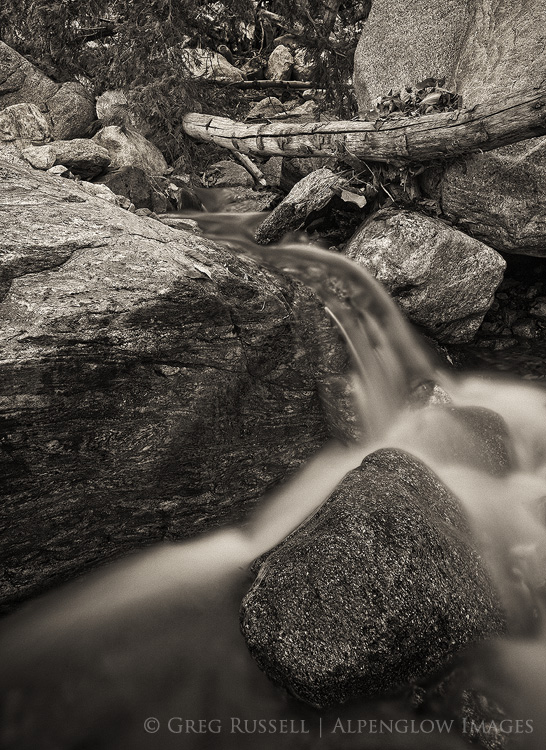 I've never thought of myself as a sentimental person, but over the years the meaning of Thankgiving has become more important to me.  Simply put, it's a time to give thanks.  It's the beginning of a season in which we celebrate the notion that giving is more satisfying than receiving, that being kind and generous can be an everyday thing, and that hope can be found in unexpected places.
I have been to the mountains a few times this autumn, but haven't made very many images.  These are from an outing to one of my favorite canyons a few weeks ago.  I was a bit late for the peak of fall colors, as many of the sycamore trees had already dropped their leaves en masse, leaving bare trunks prepped for winter and piles of leaves on the ground.   Perhaps not the most photogenic situation, but it didn't matter.  It was an opportunity for me to give an early thanks and get ready for the season ahead, filling me with reminders why Thanksgiving is my favorite holiday.
Here's wishing you a very Happy Thanksgiving–I hope you have a wonderful holiday season.