Lately I've been thinking a lot about why I make images.  What's my motivation to get up at unreasonable hours, explore dusty dirt roads that haven't been touched in years, or hike for hours in the sun only to never take my camera out?  The answers–of course–transcend photography, but I have been able to identify some discrete reasons why I make images.  You can read part 1 (perspective) here.
Part 2: Beauty
"There is beauty, heartbreaking beauty, everywhere." — Edward Abbey
---
In my last post, I wrote about how photography–and being in nature–helps me to gain perspective.  Indeed it does.  However, by being outside often I've also been able to see many beautiful scenes in nature.  I've often joked with friends that I'll never take them anywhere ugly for vacation, which as far as I know is a true statement.  "Beauty," to the photographer, however is two-fold.
The first way to look at beauty is very simple: nature is beautiful.  My hope is that every single person has had an experience in the outdoors that has stopped them in their tracks and has moved them to the point where they are speechless.  During these moments when words aren't sufficient, we stand in awe of the scene before us.  It is a heartbreaking, gut-wrenching awe that is at the same time more satisfying and more tortuous than anything we've experienced.  Satisfying because there's no place on earth we'd rather be in that moment, tortuous because we know we can't experience that euphoria forever.
There are times in life when words aren't necessary.  For most of us, trying to put words to these moments wouldn't do them justice, and might even scare them away.  As a photographer, I try to make images that convey my sense of awe, knowing that as my capacity to feel awe increases, so does my reverence of the natural world.
My worry is that these euphoric moments are becoming rarer and all too fleeting in our society.  I recently read an article in the American Scientist by Louis Chianese that asks a simple question: Is nature photography too beautiful?  His main idea is that by presenting only glossy and polished nature imagery, photographers are "masking" the plight of our planet, and by subduing our processing, we can bring our photography more in line with the current state of ecological affairs.  To me, his question asks whether artists have a social responsibility to accurately portray a scene.  This has been discussed many times, and I won't go into it here, except to say that it's more important to me to protect those moments where I–where we–stand in awe of nature, because they're equally as endangered (even if they're less tangible).  This is where beauty and perspective go hand in hand:
If we lose our capacity for awe, we will forget who we are, and where we came from.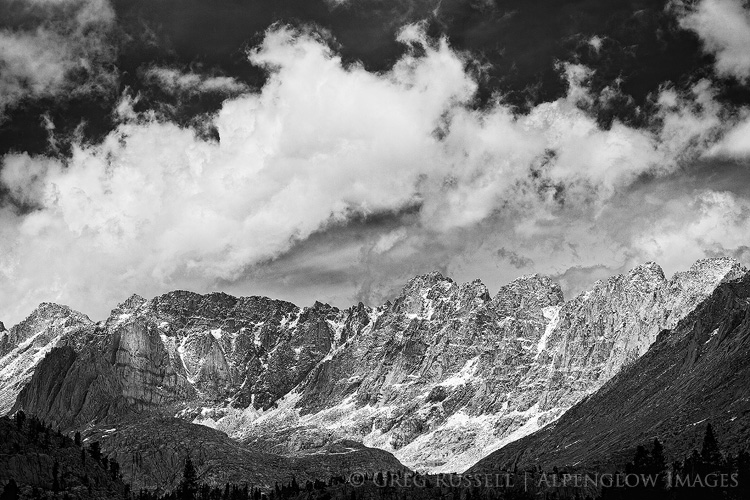 The second way to think about beauty is that we don't have to go places to experience it.  Sure, that upcoming vacation to ____________ is something we all look forward to, but when you stop and look around you, you realize that beauty really is all around you.  In that sense, we have a good insurance policy on those awe-inspiring moments because they're free and in abundance if we take the time to seek them out.  Photography helps me to "see" the world in new ways, and appreciate the inherent beauty in nature.
If we can all aspire to find a way to appreciate the natural world, whether by our art or other actions, we might be better off–kinder, gentler.  How do you appreciate the beauty that surrounds you?  Do you think nature photography is too beautiful?